SharePoint 2013 Designer Training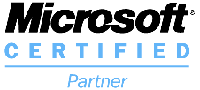 SharePoint Designer 2013 is a web page editor similar to Dreamweaver, but unlike its competitors, it is free and downloadable from the Microsoft web site.

As the name implies, SharePoint Designer is also tightly integrated with the "intranet in a box" Microsoft offers called "SharePoint 2013 Services" -- allowing you to easily update the look and feel of your intranet as well as work with some of its features.

This class is not to be confused with the SharePoint Fundamentals class, which is intended for team members to learn how to navigate and configure SharePoint intranet sites.
Prerequisites:
SharePoint 2013 Fundamentals or the equivalent in work experience
Get Started with SharePoint Designer 2013
Familiarize yourself with the SharePoint Designer 2013 interface and connect to a server
Seek support from the SharePoint Dev Center and Microsoft
Learn about the differences between SharePoint Designer 2013 and previous versions
Introduce yourself to Declarative Designer for creating SharePoint applications without code
Understand the relationship between Visio and SharePoint Designer
Customize and Implement Custom Content Types
Define content types and how they used in SharePoint 2013 Design
Create custom content types for added functionality to serve your company's unique requirements
Learn about the different ways to implement custom content types
Integrate Data Sources using SharePoint Designer 2013
Learn about various data sources, data views, authentication and access methodology
Access data sources to expand the usefulness of SharePoint Server 2013
Bind data sources to a data view and manipulate the data view to display specified criteria
Use database filtering to refine data queries and sort data for organized presentations
Create Workflows with the Workflow Platform
Define a workflow and how it helps people to collaborate and manage tasks
Implement the Workflow Platform with the Workflow Manager Service
Build a no-code, visual workflow environment using MS Visio 2013 integration
Familiarize yourself with different types of workflows and design one yourself
Configure actions, components and conditions for workflows
Create Workflows with SharePoint Designer 2013 and Visio 2013
Publish a workflow created in MS Visio 2013 in SharePoint Designer
Work with SharePoint 2013 workflow templates in MS Visio 2013
Use Terminator, Action and Condition Shapes to build custom work flows
Modify a workflow using Visual Designer so it can be validated and published
Package and Deploy Workflows
Save workflows as template packages that can be used for other SharePoint sites or farms
Upload and distribute a workflow package for use by different SharePoint sites or farms