SharePoint 2010 Designer Training - Sacramento

SharePoint Designer is a tool for creating web sites, intended to be used within a SharePoint services environment. SharePoint Designer is based on FrontPage and is compatible with FrontPage websites. Microsoft also offers a product called Expression Web, which is almost identical to SharePoint Designer, but doesn't have the integration features with the SharePoint server platform. In this class we teach students how to create web sites and individual pages using SharePoint Designer, and how to integrate them with a SharePoint site. This class is not to be confused with the SharePoint Fundamentals class in Sacramento which is intended for team members to learn how to manipulate SharePoint sites. In our SharePoint Designer class in Sacramento, students will learn how to:
Navigate around and customize the SharePoint Designer menus and submenus
Plan, lay out, and create a basic web site
Format text for bold and italics using tags and attributes versus Cascading Style Sheets (CSS)
Insert images and define their properties, including alignment and borders
Link pages together with relative and absolute hyperlinks and image maps
Structure tables for data
Use tables for layout and review common layout styles
Create and apply Cascading Style Sheets (CSS) using inline, internal, and external stylesheets
Modify font, color, size, and other styles using CSS
Integrate with SharePoint to add lists and libraries to team sites, modify web parts, and change the navigation system
and much more! See the full outline for SharePoint Designer training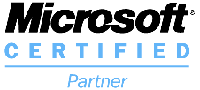 SharePoint Designer

Class Reviews:

Rated
4.8
/5 based on 9 student reviews.
"Excellent training. Trainer is well knowledged."
-
Antone Caranto
,
Chevron
"Great."
-
Susan Curtin
,
Capital Program Management
"Very Good! Lots of information available."
-
Mark
,
AT&T
* Note: This class description is for Microsoft SharePoint Designer classes in Sacramento. We also offer SharePoint Designer training in San Francisco, San Jose, and Los Angeles.