Access Intermediate Class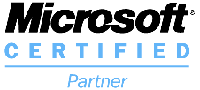 Microsoft Access is a powerful data management tool in which one can consolidate and track various types of inter-related information, and generate reports to analyze the data in order to make better business decisions. AcademyX's Access Intermediate class will take you beyond the basics, giving you experience with Access's more advanced capabilities. Upon completing this course, you will be thoroughly versed in the precepts of data normalization and effective database design, so that you can quickly author sophisticated queries to seek exactly the necessary data to answer complex business problems. Students will also learn to create forms which are well-suited to the users' perspectives and needs, and create charts and graphs which express the data with visual impact and clarity. Our instructors will share their broad base of Access experience, in order to help you attain the practical knowledge and skills necessary to put the advanced functionality of this data management system to work for you.
Designing the Database to Meet Business Requirements
Organize data efficiently and eliminate redundant data for improved database performance.
Create logical relationships between tables and fields, and maintain those relationships with referential integrity.
Understand database normalization and the various normal forms
Enhancing Database Tables with Advanced Techniques
Quickly view information from several tables using subdatasheets.
Create and modify a lookup column to more efficiently display information from separate list of values or from another table.
Performing Complex Queries for Sophisticated Results
Perform inner, outer and self-joins to link unrelated data tables.
Save and reuse queries you use regularly.
Use calculated fields to display the results of a mathematical or logical expression.
Designing Access Forms to Meet Users' Expectations
Aid the user with visual cues, such as shapes and borders which group related controls.
Use graphics effectively to draw the users' attention toward relevant portions of the form.
Embed documents and spreadsheets in Access forms, to provide supplemental information when the user needs it most.
Use form controls and menus effectively for data validation, to assist the user in entering appropriate data.
Displaying Data Powerfully with Charts and Graphs
Highlight important features in charts by including graphic elements.
Use the exhaustive set of Access chart and graph properties to draw attention to critical data.
Prerequisites:
A solid understanding of Windows file management, the concepts of right-clicking and selecting object properties
Successful completion of Access Fundamental class or equivalent experience providing a basic understanding of tables, queries, forms and reports
Access classes are offered at four locations: