Excel for Mac Intermediate Class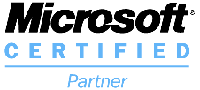 Businesses, organizations, and professionals rely on Microsoft Excel's range of tools and automated functions to get the job done. With classes crafted specifically for the needs of Mac users, AcademyX provides the unique high-level training required to make you an Excel expert. To get you there, our instructors, armed with years of both teaching and real-world experience, will take you through practical examples that will show you new advanced formulas, charting techniques, specialized functions, and time-saving tips. Our course is designed for you to be able to apply these skills immediately and effectively.
Using Advanced Formulas to Calculate Data
Apply names to cells and ranges
Implement logical and lookup functions to analyze data
Calculate data across multiple worksheets
Understand and use specialized functions
Managing and Systematizing Worksheet and Table Data
Make and edit tables
Format tables for maximum clarity
Sort and filter data to see only the data you need
Calculate data using advanced functions
Create a PivotTable report
Using Charts to Present Data
Create compelling and dynamic charts
Modify charts to make the most of your data
Format charts to emphasize key information
Placing Graphic Objects
Insert and alter clip art and pictures
Draw and modify shapes to complement your spreadsheet information
Use SmartArt graphics to illustrate workflows
Group and layer graphic objects for easy manipulation
Customizing and Adding to the Excel Environment
Customize the Excel environment
Customize workbooks for efficient use
Manage themes to apply appearances easily to multiple cells, tables, and worksheets
Make and utilize templates for effective time management
Prerequisites:
Working experience with Microsoft Excel for Mac
* Note: This class description is for our Excel for Mac Intermediate course, see the description for our Intermediate Excel course for Windows.