Excel for Mac Intro Training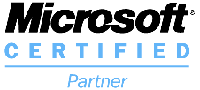 As the premier software application for creating, editing and sharing spreadsheets, Microsoft Excel is a vital tool for everything from financial reporting to general record keeping to operations management. With the skills you will gain in our Excel for Mac training, you will be able to perform calculations, edit data, stylize worksheets, and manage worksheets and workbooks with the confidence you need to put your new abilities to work immediately. Our classes focus on practical exercises and real-world examples that are easily translated to your needs.
Navigating Spreadsheets Efficiently
Recognize the elements of a spreadsheet, including workbooks, worksheets, columns, rows, and cells.
Learn to select and navigate cells quickly and easily.
Customize the Excel interface to maximize productivity.
Create a basic worksheet from start to finish.
Creating and Performing Calculations in a Worksheet
Create and perform basic formulas accurately with cell references.
Insert functions directly into your worksheet.
Make the most of your time by reusing formulas.
Modifying Data and Worksheet Elements
Edit data within your worksheet.
Manipulate worksheet elements.
Find and replace data with minimal errors.
Changing a Worksheet's Appearance and Style
Apply color, weight, fonts and more to cells.
Stylize cells with borders and colors.
Align content within cells for maximum clarity.
Save time with number formatting techniques like adding currency, percentages and fractions.
Apply cell styles to quickly format cells, tables, and entire worksheets.
Managing Workbooks and their Worksheets
Manage worksheets of every size
Explore views of worksheets and workbooks to effectively work with data
Printing Excel Workbooks Effectively
Define the page layout to avoid multiple printing attempts.
Adjust margins and sizing, and other print options to control the look of your spreadsheet.
Select the desired print area to avoid printing unnecessary data.
Prerequisites:
Basic familiarity with Mac OS X
* Note: This class description is for Excel Intro training for the Mac, see the description for our Windows Excel training.