SQL Server Boot Camp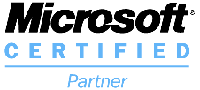 The Microsoft SQL Server database enables businesses of all sizes to efficiently manage and deliver information throughout the organization and beyond. In this SQL Server Fundamentals training boot camp, database administrators and other IT professionals will develop a thorough understanding of SQL Server's capabilities, in order to maintain a SQL Server database. Your AcademyX instructor brings years of SQL Server design and administration experience to the training, as well as a through understanding of the database's new features, so that you will leave this five-day class prepared to install and configure SQL Server, maintain high server availability and rapidly implement disaster recovery protocols.
Installing, Configuring and Managing SQL Server
Configure database settings correctly, the first time.
Plan strategically for fast and problem-free installation and configuration.
Apply policy-based management to avoid unintended configuration changes in the future.
Securing Your Database and Preparing a Disaster Recovery Strategy
Develop a database backup and recovery plan which meets the requirements of your organization.
Create and use database snapshots for rapid data recovery when you need it.
Minimize downtime with online restore operations.
Implement an auditing and monitoring strategy appropriate for your data volume and security requirements.
Automating Administrative Tasks Securely
Automate routine tasks on a regular schedule, on demand, or in response to an event.
Understand how and when to use custom SQL Server database alerts.
Use a single, centralized console to manage servers across the entire organization.
Enhance SQL Server Agent security in order to harness this powerful feature with minimal risk.
Transfer, Replicate and Integrate Data from Multiple Sources
Synchronize databases across a distributed network with customized replication models.
Extract, transform and load data across server environments with SQL Server Integration Services platform.
Understand various data transfer techniques and select the best approach for your needs.
Architect replication, publication and subscription strategies in common scenarios.
Maintaining High Availability for Your Clients
Minimize downtime with SQL Server's database mirroring, failover clustering and peer-to-peer replication model.
Designate a hierarchy of failover clusters to provide high data availability to clients.
Increase availability by providing multiple failover sites.
Copy and restore transaction logs on redundant servers using SQL Server's log shipping feature.
Use checksums to identify corrupt database content and restore valid content from a backup.
Troubleshooting and Performance Tuning SQL Server
Implement Data Definition Language (DDL) triggers to monitor database performance.
Monitor, debug, audit or stress test a database with SQL Server Profiler.
Use Resource Governor to stabilize database resource consumption and lessen the effects of CPU spikes automatically.
Gather a broad set of performance and usage data with SQL Server's built-in Data Collector.
Prerequisites:
Experience with at least one other database.
Familiarity with SQL scripting is recommended but not required.
SQL Server Boot Camp are offered at four locations: