Visual Studio Boot Camp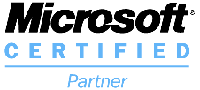 Visual Studio is Mirosoft's flagship integrated development environemt -- an application that helps you create your own software applications and web sites using Microsoft's two popular programming languages: VB.Net and C#.
By the end of our Visual Studio training in San Francisco, students will be able to:
Explain the most important elements of the .NET Framework and Visual Studio.
Design and code basic Windows Forms applications.
Implement basic programming concepts in C# and VB.Net in the context of Visual Studio such as variables, conditionals, and loops
See how object-oriented concepts are implemented in Visual Studio
Create simple object-oriented applications using classes and class instances.
Build visual user interfaces with menus, OK/cancel buttons, and input fields.
Restrict and validate user input for single fields and entire forms.
Handle errors on-the-fly while your application is running
Use the built-in debugger to watch variable values and see when lines of code are being executed.
View database tables from within Visual Studio.
Programmatically retrieve data from a database and display it in datagrids using ADO.NET and the XmlReader class.
Write code that inserts, updates, and deletes records in a database.
Design ASP.Net web sites that use VB.Net or C# code
Create web services that take input parameters and return results using XML
Understand the .NET Framework version 3.0 technologies and how they work together.
Design, test and deploy .NET Framework applications.
...and much more! See the full outline from Microsoft.
Prerequisites:
Experience with at least one other programming language
Familiarity with HTML is recommended but not required
Visual Studio Boot Camp are offered at four locations: