Access Advanced Training - Sacramento
Virtually every type of organization, public or private, relies on skilled Access database designers to create and administer powerful database applications. You will be prepared to query Access databases with sophisticated crosstab, parameter, and action queries; optimize databases to accommodate large volumes of data; integrate your applications with other Microsoft applications, including SharePoint and Outlook; and manage Access options and properties, to maintain a more secure, stable database using either version of the software. During this advanced Access course in Sacramento, you will learn: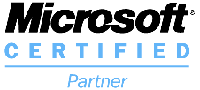 Access Advanced

Course Reviews:
Rated
4.7
/5 based on 38 student reviews.
"The class was fantastic. The teacher was well educated and experienced. I will happily come back from more class as I had an awesome experience with AcademyX training."
-
Sabrina Weiss
,
POS Portal
"Great Teacher!! VERY INFORMATIVE."
-
Adam Porter
,
Aerojet
"I was IMPRESSED by this training and learned more than I thought possible. The instructor made the lessons into real-life scenarios making it easy to understand the concepts."
-
Carrie White
,
POS Portal
"It was very good. I feel like I learned a lot more in this Access class that the previous. The instructor gave really good hands on training."
-
Suzanne Rich
"Training was very good and the handbook is useful. I think its great that you still hold class even if only one student is enrolled. I was the only student for Access Advanced so I got a lot of personal attention and individualized help."
-
Carrie Lewis
"Very informative, easy to follow, very enjoyable."
-
Corey Sanders
, Sacramento
"Excellent class. I learn a lot from the MS Access class."
-
Joanne Lee
,
SMUD
, Sacramento
"It was awesome!"
-
Melissa
,
CSLB
, Sacramento
► More reviews
...
* Note: This class description is for our advanced Access course in Sacramento. We also offer our Access course in San Jose, San Francisco, and Los Angeles.