Access Intermediate Training - Sacramento
Microsoft Access is a powerful data management system with features for information tracking, reporting and collaborating. During this Microsoft Access Intermediate class in Sacramento, you will master advanced Access skills in authoring queries, building user-friendly forms and designing visually powerful reports. With this in mind, your instructor will work closely with you to ensure that the skills you acquire are relevant to the way you do business, regardless of the version which your company uses. Upon completing this Access class in Sacramento, you will learn to:
Eliminate redundant data and organize data efficiently for improved database performance
Maintain logical relationships between tables and fields with referential integrity
Use subdatasheets and lookup columns to more efficiently display information from multiple tables
Author advanced queries, including inner, outer and self-joins, to generate results from unrelated tables
Use calculated fields to display mathematical or logical expression results
Assist the user with visual cues, such as shapes, borders and graphics
Validate data entered by the user with form controls and menus
and many more topics! See full outline for our intermediate Access class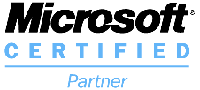 Access Intermediate

Class Reviews:
Rated

4.7

/5 based on 92 student reviews.




"I was really impressed with the efficiency of the teaching as well as the indepth knowledge that [the instructor] had on the programs."

-

Jesse Pruet

,

Harris Moran Seed Co.




"It was very instructive and taught me a lot that I did not know. The instructor was a great help in keeping the class fun as well as explaining each step of the process exceptionally."

-

Sabrina Weiss

,

POS Portal




"Easy to follow, user friendly instruction, clear and concise. I would highly recommend this class and instructor!"

-

Vikki Edmonds

,

Edmonds' Financial Services





"The class was very well taught, informative, and helpful. [The instructor] does a great job relating the information to how the students might need to use it at work."

-

Susan Williams

,

Department of Public Health




"I thought it was very informative and will help with my current job position."

-

Sue Borja

,

POS Portal

, Sacramento




"In depth training. Small class size avails the instructor to answer questions about personal access problems."

-

Amanda Cianchetta

, Dixon




"This training was very informative and the instructor is very personal."

-

Ron Brown




"The training class was great. Teacher was good, material was what I expected. I definitely have a better, more complete understanding of Access. I look forward to applying everything I have learned to my job."

-

Student




► More reviews

...

* Note: This class description is for intermediate Access class in Sacramento. We also offer Access classes in San Jose, San Francisco, Los Angeles, and San Diego.