Access VBA Training - Sacramento
Access, Microsoft's popular database application, includes the Access VBA (Visual Basic for Applications) development environment allowing you to customize your database programs. AcademyX's Microsoft Access classes have been designed to help you develop proficiency in Access. As a result, you will be prepared to create forms, generate reports and develop custom interfaces. Upon completing this Access training, you will be prepared to:
While VBA can appear daunting to the uninitiated, this VBA class will demystify it and show you how to easily create database applications that allow your users to work efficiently. By the end of our Access VBA training in Sacramento you will be able to write programs that connect to Access databases, page through tables and records, and improve your users' overall experience. You will learn how to:
Navigate through modules using the project manager
Create Recordset objects that represent your data
Add interface forms that shield your users from database complexities
Include record locking to protect the integrity of your data
Employ the object-oriented features of VBA
Handle runtime errors when an error event occurs
Locate bugs fast using the VBA debugger
and much more! See full outline for Access VBA training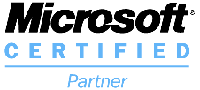 Access VBA

Training Reviews:
Rated
4.8
/5 based on 11 student reviews.
"Great educational introduction to Access VBA."
-
Andre Arjil
,
Blue Shield of California
"Great class. Instructor was very knowledgable of Access VBA and has worked extensively with Access VBA in the user community, which is very beneficial."
-
Liz Harris
,
Safeway
"I really liked it. Found it very helpful and feel that I am ready to tackle VBA in the real world."
-
Marc Rueckert
,
Selecthealth
* Note: This class description is for Access VBA training in Sacramento. We also offer Access VBA training in San Jose, San Francisco, and Los Angeles.