Excel Lookups, Functions, and Macros Training - Sacramento
Proficiency with Excel's most powerful features can enable you to accomplish otherwise lengthy data analysis tasks with speed and accuracy. Our Microsoft Excel classes have been designed to help you develop real, usable skills in Excel. In the course of this targeted Excel training, you will master advanced data analysis techniques as well as the newest tools for data presentation. This Excel Lookups, Functions, and Macros course in Sacramento will teach you how to:
Apply advanced Excel functions, for example, logical functions, which return a specific result based on whether conditions you specify are met
Understand statistical, financial, and database functions.
Use lookup functions and data tables to take control of large amounts of information.
Learn how to make Excel work for you by automating tasks with macros.
Export data via text files and XML while importing data using Microsoft Query.
Perform reliable data analysis with Excel's built-in data analysis tools, including Goal Seek and the Scenario Manager.
and many more topics... See full outline for our Excel Lookups, Functions, and Macros course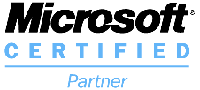 Excel Advanced

Course Reviews:
Rated

4.8

/5 based on 220 student reviews.




"Wonderful, I continually highly recommend these courses."

-

Denise Stormo

,

Retail Pro International




"The instructor was very knowledgable and explained things clearly, even things that are somewhat confusing to ariculate. The instructor did well to go beyond the scope of the book and provided valuable extra shortcuts and insights."

-

Erik Kortman

,

Belami, Inc.




"Enlightening. Loads of information that I can take back to the office."

-

Austin Hicks

,

Caltrans




"It was very thorough while still being efficient. The instructor provided useful information while avoiding the less used tools."

-

Chris Brown

,

Belami, Inc.




"Very well organized and speed of instructor meet my needs. Workbook utilized real world examples."

-

Matt Brenier

,

POS Portal

, Sacramento




"It was well put together and helped me with certain nuances of Excel."

-

Chris Hebert

,

Gold Standard Diagnostics

, Davis




"The training was more helpful than I thought even though the examples did not directly relate to how I use Excel at my job."

-

Anjelica Lapid

,




"Awesome, I was the only person in the class which allowed the instructor to expand on more functions and provide me with a wider margin of knowledge that will help me vastly improve my everyday job skills."

-

Kevin Franklin

,

SAFE CU

, Folsom




► More reviews

...

* Note: This class description is for Excel Lookups, Functions, and Macros courses in Sacramento. We also offer this Excel course in San Jose, San Francisco, Los Angeles, and San Diego.