Excel Intermediate Training - Sacramento
Microsoft Excel is an all-purpose software application for creating and sharing information through spreadsheets. With a robust set of functions to automatically perform complex calculations, features to rapidly convert data into charts and graphs, and tools to securely share business information with others, it is the most widely-used spreadsheet application worldwide. With this in mind, our instructors will draw on extensive real-world experience to help you rapidly master the fundamentals of Excel which can be applied to real world tasks. Upon completing this intermediate Excel class in Sacramento, you will be able to:
Link workbooks to allow you to manage large, interconnected data sets.
Standardize look and feel across spreadsheets and other documents with Microsoft Office themes.
Group rows into collapsible outlines for simplified viewing.
Target specific data with sorting and filtering.
Use Error Checking and other Auditing tools to test formulas and trace errors.
Safeguard data in specific cells or in an entire workbook with Excel's security controls.
Enable multiple collaborators to simultaneously edit a spreadsheet, without creating inconsistent versions.
Use advanced data management techniques to validate entries.
Work with PivotTables to summarize and analyze large sets of data
and many more topics! See full outline for the intermediate Excel class.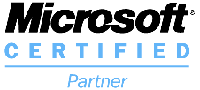 Excel Intermediate

Class Reviews:
Rated

4.7

/5 based on 335 student reviews.




"This class was very good. The instructor followed the book which helped in making me more confident about being able to do this back at the office."

-

Socorro Watkins

,

Air Resources Board




"Very thorough and engaging. Love the hands-on training and the ability to follow the instructor by use of the additional screen."

-

Leslie Mazzeo

,

Caltrans




"AWESOME! Loved the pace of the training and the sense of humor incorporated into the lessons. [The instructor] made learning FUN!!!"

-

Jennifer Mroz

,

Woodland Clinic Medical




"Excellent job, kept everything moving along. A bit fast for my knowledge but it is evident I would have benefitted from taking the beginners class first. Overall, loved his teaching style."

-

Barbara Stannius

,

Embassy Suites Hotel

, Sacramento




"Very well done, good presentation skills, energy, knowledge all first rate."

-

Gren Holden




"The training was informative and interesting, much more so than the Intro Excel class."

-

Ron Brown

,

POS Portal

, Sacramento




"Got impressed with all the information that I learned from this lesson."

-

Edith Fontanilla

,

Lilliput Children's Services

, Sacramento




"The class was greatly informational and eduictional. It was well paced for every type of persons learning levels"

-

Sabrina Weiss




► More reviews

...

* Note: This class description is for our intermediate Excel class in Sacramento. We also offer this Excel class in San Jose, San Francisco, Los Angeles, and San Diego.