MS Excel Training - Sacramento
Microsoft Excel is the premier spreadsheet application, used by businesses, organizations and individuals worldwide. Our Microsoft Excel classes have been designed specifically to help you develop skills that you can apply to real life situations. AcademyX's Excel training in Sacramento is taught by instructors with extensive real-world experience who will help you rapidly master the basics, so you can apply your new knowledge immediately. After the training you will be able to:
Create a spreadsheet to track data and perform calculations.
Use Excel's ribbon interface and menu commands
Format cell fonts, colors and background colors
Efficiently use the built-in help system
Use Functions to perform calculations
Apply forumlas to combine values from different cells into a calculated result
Reference cells in absolute or relative terms to avoid breaking formulas when rows are added or deleted/li>
Use Excel's Page Layout View and print controls to print professional-looking spreadsheets
Insert pie and bar charts of your spreadsheet data
and many more topics! See full outline for introductory Excel training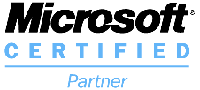 Microsoft Excel

Training Reviews:
Rated

4.9

/5 based on 458 student reviews.




Good traning, I knew a lot of the features, but learned a lot of key commands and tricks to make things faster. I recommend this class for any level and look forward to the next two classes.

-

Amber Ostrander

,

Contractors State License Board

, Sacramento




The training was excellent. Learned tons of shortcuts and quick tools to make my spreadsheets better. It was very easy to follow and the teacher was very knowledgeable in all topics. He stayed focused and we covered all the material in the entire textbook.

-

Tamica Ward

,

Heald College Online




The class was an amazing experience. I learned a lot with an instructor that was very knowledgeable and friendly.

-

Alec Cohen

, Carmichael




I liked the small class size which gives you more one on one instruction. Very informative

-

Cindy Keith

,

Zions Bancorp




Amazing! His training techniques are one of a kind! I learned way more than I anticipated!

-

Hannah Burns

,

Clifford Benefits Group

, Roseville




Excellent! Very informative, useful information. Instructor's enthusiasm made the class very enjoyable.

-

Jamey Nye

,

Cosumnes River College




Awesome. Best computer training I have had. Easy to follow, fun and well organized!

-

Jenny Tucker




Really loved this class!! Instructor made learning so much fun and I can actually use what I learned. AcademyX presents a lively and fun atmosphere in which to learn.

-

Kathleen




► More reviews

...


* Note: This class description is for Excel training in Sacramento. We also offer Excel training in San Jose, San Francisco, Los Angeles, and San Diego.