Excel Pivot Tables Training - Sacramento
The pivot table in Excel is arguably the most powerful tool in the entire Microsoft Office suite. When the success of your company relies on the ability of its employees to analyze complex data efficiently and quickly, it is essential that you master pivot tables.
A pivot table is a data summarization tool that can automatically sort, group, count, filter, report, and summate data with simple dragging and dropping.
AcademyX's pivot tables training in Sacramento will enhance your ability to manipulate, analyze, and interpret large quantities of data and empower you to make effective, data-driven solutions.
Through hands-on lessons with an in-person instructor, accompanied by our pivot tables training curriculum, you will learn to:
Import and prepare large datasets into Excel
Setup data and create a pivot table
Understand source data considerations
Respond to changes in source data
Work with Report Layout options
Group PivotTable data and create Calculated Fields
Sort and filter data
Create data subsets and extract detail from a pivot table
Create a Pivot Chart
and much more…. See our Pivot Tables training outline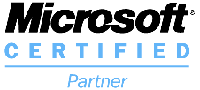 Microsoft Excel

Reviews:
Rated

4.6

/5 based on 149 student reviews.




Very good. He kept the class moving and touched on the main points.

-

Darren Williams

,

Sacramento County

, Sacramento




Very good. The instructor really knew his subject matter, and customized it to our wants/needs and questions. We are power users of Excel and we all learned a great deal today.

-

Sheila Brush

,

Sacramento




Excellent. I really appreciated the instructor's energy!

-

Laura Schwartz

,

El Dorado County

, Placerville




Enjoyed the training it was very informative, I learned a lot.

-

Brandon Rodriguez

,

Delta Dental of California

, Rancho Cordova




The course had some informative information- may have been too much of a beginner's course for my level.

-

Marissa Marcum

,

Extreme Engineering

, Penryn




Great information - what was expected.

-

Kelly Rae Harrell

,

Barco

, Rancho Cordova




It was good, just a lot of info to take in.

-

Lindsey English

,

Olam

, Williams




The training was really good. I learned a lot of different options that I did not know existed.

-

Kim Picou

,

Nestle

, Sacramento




► More reviews

...

* Note: This class description is for our Excel Pivot Tables course in Sacramento. We also offer this Excel course in Los Angeles, San Jose, and San Francisco.