Excel VBA Training - Sacramento
Visual Basic for Applications (VBA) is built into Microsoft Excel, making it easy to extend and customize your spreadsheet's capabilities. VBA comes with a fully featured development environment that lets you to quickly write short programs, or macros, in Microsoft's popular Visual Basic language. Our Microsoft Excel VBA training has been crafted to help you develop skill in Excel, which will prepare you to develop macros. After taking the Excel VBA training in Sacramento, you'll be able to automatically combine data from multiple worksheets, create self-updating reports, and more.
Work effectively in the Excel VBA Integrated Development Environment (IDE)
Record a macro automatically and run it in the Visual Basic editor
Modify the appearance of your worksheets programmatically
Control the behavior of Windows controls including edit controls, option buttons, and forms
Query Excel objects by calling methods and setting their properties
Quickly and easily create a PivotTable using the PivotTable wizard
Debug your programs by setting breakpoints and inspecting your code
and much more! See full outline for Excel VBA training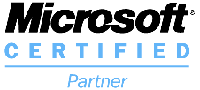 Excel VBA

Training Reviews:
Rated

4.8

/5 based on 68 student reviews.




"Very informative and fun. Great hands on training."

-

Angelia Da Rosa

,

SMUD




"Extremely informative and well instructed."

-

Jim Curtis

,

Restoration Hardware




"The overall training was great! The instructor was very knowledgable and kept asking everyone to make sure we are ok with the pace or if we have any questions? In addition to the VBA training, he also provided us with some great quick access and shortcut tips that can help us with our day to day job. That was really nice!"

-

Nori Kanthathin

,

Delta Dental




"It was very informative, but definitely a high level class."

-

William Cowan

,

State of California

, Sacramento




"Great experience. The instructor was excellent and friendly. Learning about VBA and being able to take what I have learned and apply it on my job. This will be very useful for a lot of the Excel reports I process."

-

Vanessa Mier

,

Genentech

, Vacaville




"It was excellent. Instructor was incredibly knowledgeable, patient and charismatic."

-

Studente

,

Electronic Arts

, Sacramento




"Learned a lot a lot in a short amount of time."

-

Steven Watanabe

, Rocklin




"The training was great. Instructor used examples that were real world and that I can use now."

-

Kim Picou

, Sacramento




► More reviews

...

* Note: This class description is for Excel VBA training in Sacramento. We also offer Excel VBA training in San Jose, San Francisco, Los Angeles, and San Diego.