PowerPoint Advanced Training - Sacramento
Mastery over PowerPoint's advanced features is a prerequisite to making the case in any business context. AcademyX's Advanced PowerPoint course in Sacramento will provide you with intensive, hands-on experience using PowerPoint's sophisticated production and delivery features, like recorded voice narrations, collaboration tools, and Office Diagnostics. With this in mind, our Microsoft PowerPoint classes have been crafted to help you build proficiency in all versions of PowerPoint.
Make sure PowerPoint is customized ideally for your work environment
Fully leverage the power of master slides to create consistent and easy-to-update designs
Simplify internal communication or reviews with embedded notes and comments
Reuse—not re-enter—data from other applications, like spreadsheets, images, or Word outlines
Add multimedia elements to reinforce your message
Record a perfectly-timed voice-over for a presentation
Set up a self-running slideshow display for a lobby or event kiosk
Save time and check your work with tools like the Document Inspector
and many more topics... See full outline for our advanced PowerPoint course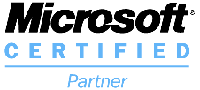 PowerPoint Advanced

Course Reviews:
Rated
4.7
/5 based on 23 student reviews.
"I was very happy with the PowerPoint training. It was very interactive and informative."
-
Ron Brown
,
POS Portal, Inc.
"Great Class!!!"
-
Ronda Fricke
,
PowerPoint Advanced Course
"Wonderful. [The trainer] is very knowledgeable and engaging. He keeps the class moving at a good pace to keep our focus."
-
Diane Vodenik
,
PowerPoint Advanced Course
* Note: This class description is for our advanced Powerpoint course in Sacramento. We also offer this Powerpoint course in San Jose, San Francisco, and Los Angeles.