Word Intermediate Training - Sacramento
The ability to create compelling, professional-quality documents is essential in almost any business context. Microsoft Word is the industry-standard word processing program, in part because it offers a robust set of features that speed the process of document authoring, design and review. Microsoft Word classes at AcademyX have been designed to help you build skill in Word, so that you will leave class equipped to tap Word's powerful features. This instructor-led, hands-on Intermediate Word class in Sacramento will prepare you to:
Work more productively by formatting repeating elements in styles
Divide text into columns, headers and footers for professional polish
Organize your data and present it attractively with charts and tables
Automatically print addresses onto envelopes and multiple labels using mail merge
Collaborate with editors and other writers by tracking document revisions and comments
Designate sections in your document to control formatting
and much more! See full outline for our intermediate Word class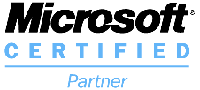 Word Intermediate

Class Reviews:
Rated

4.8

/5 based on 11 student reviews.




"Very informative and impressive. The teacher was very knowledgeable and patient. Always had a smile on his face, and asked if we were on the same page."

-

Kiran Lanfranchi

,

Regional Water Board




"Awesome, great class, learned lots of great applications I can apply to my everyday work :D!!!!"

-

Serena Schlaile

,

HMG




"I liked it a lot; very helpful, I learned many things I did not know."

-

Tammy Sweeden

,

CBRE, Inc.




"Very good class. I appreciate the time the instructor spent getting to know the kind of work I do and tailoring the content to sections most relevant to my work."

-

Kristy Schultz

,

OSHA

, Sacramento




"Very impressive. Was taught many tricks and tools of Word."

-

Jacque Thompson

,

Burleson Consulting, Inc.

, Folsom




"Awesome, super helpful and I learned a lot. The instructor was engaging and funny. Made the class fun."

-

Rachel Manoguerra

,

3QC

, Folsom




"Very thorough and knowledgeable instructor. Professional and comfortable atmosphere. Instructor was enthusiastic and kept class moving along at a good pace."

-

Georgia Bryan

,

Robertson-Bryan, Inc.

, Elk Grove




"Very thorough. Instructor was great at explaining everything and making sure I understood it."

-

Trish Greve

,

Weinberg, Roger & Rosenfield

, Sacramento




► More reviews

...

* Note: This class description is for Microsoft Word class in Sacramento. We also offer our Word class in San Francisco, San Jose, San Diego, and Los Angeles.