Access Intermediate Training - San Francisco
Microsoft Access is found at organizations of all sizes, across industries, both in the public and private sector. Still, skilled Access database designers are in short supply. Upon completing AcademyX's Access Intermediate class in San Francisco, you will have developed extensive skill with this powerful data management system, and its full array of utilities for information tracking, reporting and collaborating with others. With this approach in mind, your instructor will share a broad base of real-world examples applicable to all versions, so that you will leave with practical knowledge you can apply right away, including how to:
Designate relationships between fields in related tables.
Boost database speed and performance by "normalizing" the data.
Use referential integrity to maintain logical relationships between tables and fields.
Display information from multiple tables efficiently with subdatasheets and lookup columns.
Link related data tables with complex queries, such as inner, outer and self-joins
Incorporate calculated fields to display the results of a mathematical or logical expression applied to your data.
Provide visual cues, such as shapes and borders which group related controls, to assist the user.
Assist the user in entering appropriate data by using form controls and menus.
and many more topics... See full outline for our Access Intermediate class.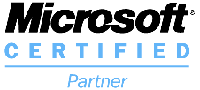 Access Intermediate

Class Reviews:
Rated

4.6

/5 based on 150 student reviews.




Great class! The final piece allowing us to begin building a massive database. From Facilities, to instruction, to course materials, top notch.

-

Erik Thompson

,

Domaine Chandon

, Yountville




Very professional. He had a steady pace, allowing everyone to follow easily.

-

Jessica Parkhurst

,

Otis McAllister, Inc.

, San Francisco




Training was great, we covered a lot of material in the two days. Fast-paced, and not boring.

-

Katherine Britton

,

Lawrence Berkeley National Lab

, Berkeley




Great. Really enjoyed the class and instructor. Learned a lot of valuable information.

-

Kathleen

,

UCSF - Budget

, Burlingame




Very impressed. I already have so many ideas I will bring back to work and make many-many-many improvements to the Database I inherited. Currently our Database is just a data entry system and master list. Now, I'm excited to create Reports.

-

Mae Peralta

,

SFUSD

, San Francisco




Outstanding presentation, useful information, instructor displayed great interpersonal skills.

-

Mark Wynne

,

SF Dept. of Technology

, San Francisco




Very well done! Catered and customized to the specific question, challenges and requirements.

-

Michael Laliberte

,

My Health Medical Group




I thought it was a great class and the instructor did a great job going over the material in the book as well as leveraging her expertise to the topic.

-

Michael Tu

,

Visa, Inc.

, Foster City




► More reviews

...


* Note: This class description is for Access Intermediate classes in San Francisco. We also offer intermediate training for Access classes in Sacramento, San Jose, Los Angeles, and San Diego.