Access VBA Training - San Francisco
Access VBA programming is an essential skill for anyone needing to customize their database applications. Using VBA, or Visual Basic for Applications, you can create easy-to-use forms with controls that let users sort records, find and modify data, launch subforms, and print reports, all at the click of a button. AcademyX's Microsoft Access classes have been designed to help you develop proficiency in Access. Taking this approach, this Access VBA training in San Francisco offers step-by-step guidance from instructors who are experts in all versions. Your training includes practical exercises that will cement your knowledge of how the coding works. Specifically, this Access VBA training class will show you how to:
Declare objects and variables to utilize features built into Access
Work with recordsets to connect to and access databases
Set up cursors and bookmarks to navigate your database tables
Develop forms with buttons that let users perform complex database tasks easily
Add error recovery procedures to bulletproof your programs
Manage projects, inspect properties, and edit modules in the Visual Basic editor
Step through code and examine values to quickly eradicate bugs in your programs
Integrate Access with Word and Excel using VBA
and many more topics...see full outline for Access VBA training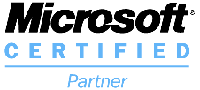 Access VBA

Training Reviews:
Rated
4.8
/5 based on 29 student reviews.
I really liked it. Found it very helpful and feel that I am ready to tackle VBA in the real world.
-
Marc Rueckert
,
Selecthealth
, Salt Lake city
Very thorough and knowlegdable. Flexible in catering to our needs
-
Mark Warren
, San Francisco
It was really good. The instructor is very knowledgeable and she was able to impart a lot of good information.
-
Ruth Lee
,
Genentech
, South San Francisco
Tt was great! Two intensive days of total VBA with Access using real examples that I can relate to and take back to my job. Instructor is a great instructor who states everything in a way that can be easily understood. I feel confident..
-
Shannon Watson
,
Berkeley Lab
, Berkeley, CA
Very broad and wide-reaching. I am ready to start coding and updating my databases.
-
Stan Bielecki
,
Scitor Corporation
, Sunnyvale, CA
Class was great. Lots of great information and instructor P. is a super teacher.
-
Stephen
,
SFPL
, San Francisco
Excellent, very useful. Perfectly suited to my level of expertise. Fun and informative.
-
Craig Culver
,
UCSF
, San Francisco
Excellent. The instructor was prepared and flexible, and we were able to adapt the material to the specific questions I had.
-
Elizabeth Janes
,
USEPA
* Note: This class description is for Access VBA training San Francisco. We also offer Access VBA training in Sacramento, San Jose, and Los Angeles.