Excel for Mac Intermediate Training - San Francisco
The unmatched abilities of Microsoft Excel to create and share information with spreadsheets, manipulate functions, and provide advanced graphic and charting tools makes it the premier spreadsheet application across the world. Our Excel for Mac Intermediate course in San Francisco provides you with skills and tools unique to the Mac version of the program, helping you reach the next level of proficiency. In this class, using Excel 2011, you will learn to:
Write and employ advanced formulas
Organize worksheet and table data for a streamlined workflow
Insert and modify graphic objects within a worksheet
Create and alter charts
Customize and add to workbooks and the Excel environment
Manage themes across multiple cells, tables, and worksheets
Design and utilize templates to maximize efficiency
and much more! See our full outline for our Excel for Mac Intermediate course
For PC users, we also offer an Excel Intermediate class for Windows.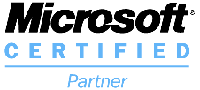 Excel Advanced for Mac

Training Reviews:
Rated 4.7/5 based on 44 student reviews.




Wonderfully paced, detailed and understandable. A lot of info packed into 6 hours.

-

Christine Sugrue

, San Francisco




Wow. This was one of the best trainings I have ever been to. The instructor was tremendous. Her pace was perfect, she carefully brought a class of varied skill level along together. She taught this as an advanced class and moved quickly so that we could cover a lot.

-

Nick Sanchez

,

Trulia




Great! Well-paced and very informative. The teacher was very clear and had an in-depth knowledge of the material. I appreciated her expanding upon the material in the book based on what she finds most useful.

-

Sarah Blumgart

,

Zendesk




Very good. Natural teacher. Engaged and energetic.

-

Alex Yuan

,

Energy Foundation




The training was very organized, thorough and had a lot of preparation prior. The instructor spoke very clearly and calmly! Easy to listen to and follow.

-

Brianne Binder

,

Stitch Fix




Instructor was incredibly knowledgeable! Excellent training.

-

Jill Law




Great! Super informative and nice pace. The instructor was wonderful. Glad to have my files and workbook to work off of after class.

-

Katie Kearsey




Instructor was awesome, explained everything extremely clearly

-

Roberto Lobos

,

Xoom




► More reviews

...


* Note: This class description is for our intermediate Excel for Mac course. Not what you're looking for? Check out our Excel Intermediate course for Windows.