Excel Intermediate Training - San Francisco
Microsoft Excel offers an unmatched set of mathematical and statistical functions, making it the most widely-used spreadsheet application worldwide. AcademyX's Microsoft Excel training in San Francisco has been crafted to help you develop the skill need to succeed in an administrative or financial environment. This class is taught by instructors that bring years of practical experience to the classroom, so that you will be readily able to apply what you learn, on any version of the software. Participants in this course learn to:
Manage large, interconnected sets of data with linked workbooks.
Add distinctive background images and watermarks to spreadsheets for branding or security.
Consolidate multiple rows of data into collapsible outlines.
Use powerful data filters and sorting to target specific data for analysis.
Test formulas and trace errors with Error Checking and Auditing tools.
Prevent data corruption or deletion by protecting a workbook, or specific cells.
Use Data Tables to explore the effects of different input values on a formula
Implement data validation to control which values are allowed in cells
Set up, use, and format PivotTables to analyze complex data sets
And many more topics! See full outline for the Excel Intermediate.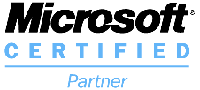 Excel Intermediate

Class Reviews:
Rated

4.8

/5 based on 1646 student reviews.




This class was very helpful! Instructor was an awesome teacher. He explained everything in detail and was always responsive to questions. He also gave us tips for how to do our work more quickly and use shortcuts.

-

Adelaide

,

Destination Analysts

, San Francisco




Great class. Covers a lot of info in a small amount of time without being overwhelming. Also shows you some quick tips and tricks that aren't common knowledge.

-

Amy Kuebler

, San Diego




Fantastic. Best Excel class I've taken to date. Instructor covered so much information but I feel like we all got great opportunity to talk about how we'd use the lessons as well as practicing what we learned. Cannot believe how many new skills I learned today.

-

Amy Luning

,

Lonely Planet

, Oakland




Wow. Wish I had taken this years ago. Ken is amazing. Kept us full of energy and excitement all day.

-

Angela Davis

, Sacramento




Very good. The training was in-depth, and he was very good about keeping the entire class engaged. He would answer questions when necessary and keep all students moving forward at the same pace.

-

Brian Boarini

,

Practice Fusion

, San Francisco




This training was really very useful. I can apply these to my day to day work. The instructor was very patient and did a great job in walking us through the different steps.

-

Debdutta Ghosal




Loved it. Very useful information, taught in an engaging manner. Loved the enthusiasm of the instructor, and her knowledge of the software.

-

Eric Brizee

,

Rising Sun Energy Center

, Berkeley




I have taken three classes at Academy X and this is BY FAR the BEST! Instructor follows the workbook, but has amazing tips to share as well. He goes at a perfect pace, and always has time to answer questions. Engaging, funny, intelligent: a wonderful instructor.

-

Jacquelyn Moorad

,

Lonely Planet

, Oakland




► More reviews

...


* Note: This class description is for our intermediate Excel class in San Francisco. We also offer Excel classes in Sacramento, San Jose, Los Angeles, and San Diego.