Excel for Mac Training in San Francisco
With an unrivaled set of mathematical and statistical functions, secure information sharing tools, and charting and graphic abilities, Microsoft Excel is the leader in spreadsheet applications for both business and home use. In our Excel training for Mac in San Francisco, our top-notch instructors, equipped with real-world, hands-on experience, will help you so that right away you can apply practical and valuable skills to your projects. This class is geared specifically towards Mac users, so that you can get the most out of your version of this powerful program. Using Excel 2011, you will learn:
Navigating and customizing the Excel interface, cells and rows
Creating a basic worksheet in Excel
Performing calculations by creating, inserting and reusing formulas
Editing, finding, replacing and manipulating data
Stylizing data with fonts, colors and more
Printing workbooks and defining page layouts
and much more! See our full outline for Excel for Mac training
For PC users, we also offer an Excel Intro class for Windows.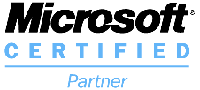 Excel for Mac

Training Reviews:
Rated
4.7
/5 based on 79 student reviews.
Great foundational/basic class for beginning users. Instructor was patient and incredibly warm.
-
Jessica Arreygue
Very helpful and informative. The instructor was very patient and detailed but most of all a pleasure to learn from.
-
Royce Cablayan
,
Sereno Group
, Los Altos
The training was wonderful! Instructor was great. He made the class interactive, fun and engaging. I was not bored once! I appreciated his positivity and willingness to pause and help if we had a question.
-
Samantha Leveston
,
San Francisco Hillel
I learned a lot and I'm relieved and hopeful to finally know some super important Excel tricks and other things I never knew!
-
Valerie
The overall training in the course was fantastic. It was perfectly paced, and the small size of the class (3 people including myself) allowed for whatever questions I had, and time to actually master the aspects of Excel.
-
Brock Cozad
It was very informative, and seems pretty customizable. My instructor was very knowledgable and could easily guess what would be the most useful for our different fields.
-
Deirdre
,
Neo@Ogilvy
Very informative and clear, it was very helpful to learn all of the short cuts for Mac
-
Ellen Piccolotti
,
Tata Communications
, Burlingame
Very in depth and helpful for an intro course.
-
Evon Sahaleh
,
Bleacher Report
► More reviews
...
* Note: This class description is for our Excel Intro training for Mac. Check out our Excel Intro training for Windows.