MS Excel Training in San Francisco
Microsoft Excel is a software application for manipulating and organizing data. It has functions to automatically perform calculations, convert data into charts and graphs, and tools to share business information. Our instructors have extensive real-world experience to help you rapidly master the fundamentals of Excel. Upon completing our introductory Excel training in San Francisco, you will be able to:
Navigate Excel's "ribbon" menu interface
Create a spreadsheet to organize data
Format fonts, colors, and styles
Perform basic calculations between cells
Correctly reference cells so formulas still work when you insert rows
Apply functions like AVERAGE(), MIN(), MAX(), and SUM()
Designate print areas, page breaks, headers and footers
Create and format charts and graphs
and much more! See the full outline for Excel Intro training.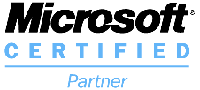 Microsoft Excel

Training Reviews:
Rated

4.9

/5 based on 1530 student reviews.




Very Informative, learned more to Excel me in my present job to work more proficiently!

-

Charlene

,

Ovations Fanfare, LP

, San Mateo




The training was extremely informative and moved at a comfortable pace. The teacher worked through the materials, but utilized the experience and needs of the students to tailor certain lessons and tips.

-

Amanda Sturdevant

,

UCSF Medical Center




ABSOLUTELY AMAZING!!!! Academy X came highly recommended by my director and now I see why. I really liked how fun and interesting the instructor made the class. I am self taught and realized that I'm not as far behind as I thought I would be, but I still learned.

-

Bonita Hourel

,

Alameda Alliance for Health




I really enjoyed it, found out some great new tricks and shortcuts that I think will be valuable to my new job!

-

Erika Pearce




I enjoyed the class and learned more than I ever have! I was happy to get all of the info that I received. Thanks Ken!!!

-

Hope Glenn

,

Kaiser

, Vallejo




Very useful and well presented, the day went by very quickly, great instructor!

-

Kim Sinclair

,

UCSF Benioff Children's Hospital Oakland





Awesome I learned a lot and I really enjoyed it. Instructor does a great job and he's got a good sense of humor

-

Alex Brant

,

Sungevity

, Oakland




Very insightful, the instructor was energetic and knowledgeable on Excel. Overall fantastic and informative.

-

Alexander Nikas

,

Rael & Letson

, Foster City




► More reviews

...


* Note: This class description is for Excel training in San Francisco. We also offer Excel training in Sacramento, San Jose, Los Angeles and San Diego.