Excel Pivot Tables Training - San Francisco
The pivot table in Excel is arguably the most powerful tool in the entire Microsoft Office suite. When the success of your company relies on the ability of its employees to analyze complex data efficiently and quickly, it is essential that you master pivot tables.
A pivot table is a data summarization tool that can automatically sort, group, count, filter, report, and summate data with simple dragging and dropping.
AcademyX's pivot tables training in San Francisco will enhance your ability to manipulate, analyze, and interpret large quantities of data and empower you to make effective, data-driven solutions.
Through hands-on lessons with an in-person instructor, accompanied by our pivot tables training curriculum, you will learn to:
Import and prepare large datasets into Excel
Setup data and create a pivot table
Understand source data considerations
Respond to changes in source data
Work with Report Layout options
Group PivotTable data and create Calculated Fields
Sort and filter data
Create data subsets and extract detail from a pivot table
Create a Pivot Chart
and much more…. See our Pivot Tables training outline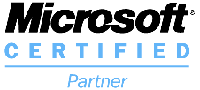 Excel Pivot Tables

Training Reviews:
Rated 4.9/5 based on 110 student reviews.

Eye opening! I heard about the magic Pivot Tables could do, but I underestimated how amazed I would be when the instructor taught me how to use it. I learned many ways to save time in managing my data. This was invaluable.

-

Maria

,

Kumon North America, Inc

, Burlingame




Very organized and thorough! Instructor K is a patient and enthusiastic instructor - he made the class enjoyable and we learned quite a lot on Pivot Tables.

-

Amy Pradhan

,

UCSF




Really fantastic experience with great insight. Instructor is clear and concise in the teaching of Excel Pivot Tables! Definitely would recommend to anyone looking for an Excel refresh or improvement.

-

Elizabeth Duval

,

Adobe




It was absolutely useful. The Material was informative and can be a good source. The teacher was knowledgeable.

-

Farzad Moshfegh

,

Golden Gate University




I was amazed at how much I learned in a short period of time! Such a great instructor. He's so easy to follow, and he's very engaging.

-

Glenn Deleon

,

City & County of San Francisco




Very informative, great pace and usable skills that will help me throughout my Excel use.

-

Gregory Biddle




This was a superior class led and taught by an incredible instructor. The day just flew by and I learned so much! Thank you!

-

Margaret McKelvie




Very informative and helpful course that runs at a smooth and understanding pace.

-

Matthew Stevenson

,

Yingli Solar

, South San Francisco




► More reviews

...


* Note: This class description is for our Excel Pivot Tables course in San Francisco. We also offer this Excel course in Los Angeles, Sacramento, and San Jose.