Excel Expert Techniques Training - San Francisco
Your ability to analyze business data and develop effective solutions to complex problems is critical to your success professionally, and to the overall health of your organization. Microsoft Excel incorporates a powerful set of analytic tools which can be applied to the challenges faced by your business. But using Excel's most powerful features effectively requires a solid proficiency with the application's advanced features, as well as a level of mastery over a core set of data analysis techniques. Participating in AcademyX's Excel for Power Users training in San Francisco will distinguish you from your competitors—and your colleagues—in terms of your ability to use Excel to develop powerful data-driven solutions. Upon completing this training, you will be prepared to:
Derive meaningful, actionable results from advanced statistical, financial and information formulas.
Accomplish more faster with array formulas, which perform calculations on a series of values simultaneously.
Manipulate PivotTable data with greater precision using custom grouping and custom calculations.
Design user-customizable dashboards to powerfully present the most relevant data at a glance.
Build custom controls to engage and empower consumers of your spreadsheet data.
Master powerful techniques to build robust, flexible VBA macros.
Write system logic into macro code, to enable macros to respond intelligently to user behavior.
And many more topics! See full outline for Excel for Power-Users.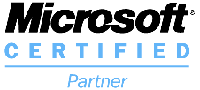 Excel for Power-Users

Training Reviews:

Very interactive! I cannot believe how much i have learned today. I will not hesitate to recommend my colleague to attend this class and most specially in instructor's class!

-

Catherine

, Oakland




Excellent, tailored to my needs. Opportunity to ask specific questions, learned such useful tips, and key items were well organized and narrowed down.

-

Karen Berardi

,

University of California

, Oakland




Great instructor. She made the class fun and she was able to answer all my questions. Great class.

-

Angelo Fullen

,

City of Oakland




Instructor did a great job and I definitely walked away with some new tools I'm excited to implement at work.

-

Brett Shingu

,

Off the Grid

, San Francisco




Instructor presented the data in a clear and concise manner. I enjoyed it.

-

Christina

,

UCOP

, Oakland




Wonderful! instructor was awesome & the training was very helpful. She was very thorough & helpful.

-

Hallie Smizik

,

Salesforce.com




Great! Learned a lot about functions I hadn't used previously, as well as small shortcuts and tools I can use to make my life much easier.

-

Hilary Brown

,

Sunrun




Excellent! Great presentation, comprehensive and depth!

-

Jenn Vahdati

,

Partners for School Innovation

, San Francisco

► More reviews

...


* Note: This class description is for Excel training in San Francisco. We also offer Excel training in Sacramento, San Jose, Los Angeles, and San Diego.