Excel VBA Training - San Francisco
Excel VBA (Visual Basic for Applications) combines Microsoft's broadly accepted Basic language with its industry-standard Excel spreadsheet application, so you can develop interactive spreadsheets that meet the demands of your organization.

Excel VBA is essential for automating repeated operations, such as performing a calculation over consecutive rows or columns, as well as generating reports that are dynamically updated based on your changing statistics.

Once you take the Excel VBA training class from AcademyX, you'll be able to apply your VBA programming knowledge to other MS Office products, such as MS Access.
Our Excel VBA training in San Francisco goes beyond the basics, showing you how to take full advantage of VBA in creating richly featured spreadsheet applications. Specifically, you will learn how to:
Edit, record and run macros in the VBA development environment
Create functions and procedures that leverage Excel's built-in features
Use object-oriented techniques to create code you can reuse in other applications
Modify rows and columns by changing properties, events, and methods
Automate controls such as forms, text boxes, command buttons, and frames
Access and modify PivotTables to handle complex data
Write error-handling routines that deal with any unforeseen situation
Employ the built-in debugger to step through code and quickly locate problems
and much more! See full outline for Excel VBA training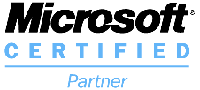 Excel VBA

Training Reviews:
Rated

4.7

/5 based on 194 student reviews.




"Covered all the vital subjects to allow me to start writing VBA files. I learned I could pretty much run most files from Excel VBA with experience. Class was interactive and instructor encouraged venturing outside of the scope of the exercises."

-

Minh Le

,

Adamas Pharmaceuticals




"Very helpful. I have some programming experience, but this helped me connect the dots and I learned some new things as well."

-

Kim Martin

,

Pepsico




"I like the flexibility and 'real world' approach vs lecture."

-

Jim Cox

,

Williams-Sonoma Inc.




"Good. I knew a little bit about VBA coming in, but the course definitely filled in many gaps for me."

-

Curtis Mitchell

,

Adamas Pharmaceuticals, Inc.

, Emeryville




"Wow, I learned a lot in two days!"

-

Christine Martens

,

Evotec

, South San Francisco




"The class and trainer are great. I did learn a lot and was able to connect some dots in my understanding of Excel."

-

Ralf

,

KACO New Energy

, San Francisco




"Very good explanation of the foundations of Excel VBA."

-

Steve Bender

,

Kaiser Permanente

, Oakland




"I thought the class was practical in utilizing every type of excel work. As a new user, it was extremely helpful to learn the basics of VBA to speed up day to day tasks."

-

Yoon Saepharn

,

Amazon

, San Francisoc




► More reviews

...

* Note: This class description is for Excel VBA training in San Francisco. We also offer Excel VBA training in Sacramento, San Jose, Los Angeles, and San Diego.