PowerPoint Advanced Training - San Francisco
The skilled PowerPoint user can rapidly build slide show presentations which are both informative and inspiring, to support a presentation in almost any business setting. For this reason, proficiency with this powerful application is a required skill for presenters in organizations of all types and sizes. AcademyX's Microsoft PowerPoint courses in San Francisco have been crafted to help you build proficiency in PowerPoint, so that your PowerPoint course will give you experience with the core techniques used to design compelling presentations. Our expert instructors will teach you to:
Centrally control fonts, backgrounds, color schemes, background images, footers, and more
Work with a team to develop and review a presentation
Seamlessly merge presentations, or create targeted subset presentations
Let your presentation speak for you—literally—by recording a voice narration
Save time with automated ways to create slideshows—for example, from a Word file or a folder of pictures
Add slick action buttons to play a sound, or run a program or macro as part of your presentation
Make your life easier with speaker notes
Make your audience's life easier with handouts
and much more! See full outline for our advanced PowerPoint course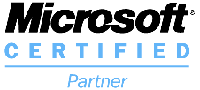 PowerPoint Advanced

Course Reviews:
Rated
4.7
/5 based on 56 student reviews.
"It was informative. Liked the setting - relaxed. I will be able to utilize what I learned."
-
Susan Correa
,
Chevron
"Excellent! LOVED the additional monitor for class and NOT an overhead screen!! Also, additional resources for additional training."
-
Stacy Young
,
Kaiser Permanente
"A great experience; learned exactly what I was looking to learn. [The trainer] was easy to follow and she was very knowledgeable and easy to follow."
-
Gary Hinton
,
Kaiser Permanente
* Note: This class description is for our advanced Microsoft Powerpoint course in San Francisco. We also offer PowerPoint courses in Sacramento, San Jose, and Los Angeles.