PowerPoint Intermediate Training - San Francisco
Microsoft PowerPoint's arsenal of integrated tools make it possible to design compelling, professional-grade presentations that inspire and persuade audiences in almost any professional context. AcademyX's Intermediate PowerPoint class in San Francisco will help you advance your level of proficiency with this powerful application to the next level, covering the techniques used to build presentations which stand apart from the rest. Our Microsoft PowerPoint classes have been crafted to help you build proficiency in PowerPoint, so that you will be able to build effective presentations. By the end of the course you will be able to:
Design your own custom templates and themes
Add punch to your slides with sound effects and music clips
Create action buttons
Transform text into colorful, easy-to-understand diagrams and tables
Bring text and graphics to life with animation
Insert review comments and link MS Office files
Save and distribute a finished presentation in various formats
and much more! See full outline for our intermediate PowerPoint class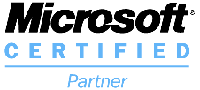 PowerPoint Intermediate

Class Reviews:
Rated

4.7

/5 based on 225 student reviews.




"Excellent. Very interesting, lively, informative teacher. Relates well one on one as well as to entire class."

-

James Koontz

,

University of California San Francisco




"Great class! Was able to pick up some awesome new tools and shortcuts. Really good teacher that managed the contents and pace of the class really well. Very sweet and helpful teacher."

-

Donal Murphy

,

Nth Degree




"This was an incredibly informative and engaging day—the instructor was extremely helpful, patient and knowledgeable on the topic. This training will help me create more dynamic and polished presentations that my company will use for our upcoming fundraising rounds."

-

Angelina Strosahl

,

DonationPay




"Excellent training course - instructor was very thorough and patient with the class. I definitely learned a lot and feel more comfortable exploring PowerPoint on my own."

-

Nicole Jones




"Very informative class. Great instructor and good pacing. Instructor was able to involve all of us and was able to answer all questions."

-

Judy Flynn

,

Onyx Pharmaceuticals

, Emeryville




"Great! Learned a lot of new things. Instructor was upbeat and made learning fun."

-

Nicholette Maris

,

GATX Corporation

, San Francisco




"Very good and thorough. I learned way more than I thought and it was easy and simple."

-

Erin O'Brien

,

Levi Strauss

, San Francisco




"It was really great. Finally all the dots have connected on how to create a great presentation."

-

David Rivera

,

Winston Retail

, San Francisco




► More reviews

...

* Note: This class description is for our Powerpoint class in San Francisco. We also offer Powerpoint classes in Sacramento, San Jose, Los Angeles, and San Diego.