PowerPoint Training in San Francisco
Microsoft PowerPoint is the leading software for delivering professional presentations, and proficiency with PowerPoint is a required skill for those who present in almost any professional capacity. AcademyX's Microsoft PowerPoint classes have been crafted to help you build proficiency with in PowerPoint, and our introductory PowerPoint training in San Francisco will provide you with the experience and understanding necessary to develop persuasive, dynamic slide show presentations which combine graphics, text, and animation effects. In our PowerPoint Introduction training in San Francisco , our experienced instructors and hands-on exercises will teach you to:
Navigate PowerPoint's features using the new "Fluent" interface
Create and modify a slideshow in minutes
Perfect mouse and keyboard controls for precision editing
Use the Format Painter to easily match character styles
Insert and adjust WordArt, SmartArt, and Excel-created tables and charts
Emphasize information by adding animated transition effects
Use PowerPoint themes to give your work a professional look and feel
Manage multiple versions of the same presentation by applying the "hide" feature
Add speaker notes to keep you on track during your talk
and much more! See full outline for our intro level PowerPoint training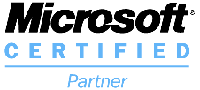 PowerPoint

Training Reviews:
Rated
4.7
/5 based on 294 student reviews.
"Wonderful. Very effective. Excellent content. Trainer had an engaging personality."
-
Tom Drews
,
What Works
"Very easy to follow. fun. I feel I learned alot and am confident in what I have learned."
-
Maria Smith
,
Vivo
"I have learned a lot and really enjoyed the class! Thank you."
-
Anastasia Vazheva
,
University of California Medical Center
* Note: This class description is for Microsoft Powerpoint training in San Francisco. We also offer Powerpoint training in Sacramento, San Jose, Los Angeles, and San Diego.