Word Advanced Training - San Francisco
An advanced knowledge of Microsoft Word lets you take advantage of powerful techniques that increase efficiency and help you design sophisticated documents quickly, around your specific needs. The Microsoft Word classes at AcademyX have been designed to help you build skill in Word, so that the Advanced Word course in San Francisco will prepare you to customize the Word toolbar for quick assess to often-used commands, user-friendly design forms, and to assemble and maintain a long document with all the professional-looking components your company requires. These advanced Word skills will give you a competitive edge when high-quality results are demanded under deadline. This advanced Word training course uses real-world, hands-on exercises to illustrate each technique, so that by the end of the course you will be able to:
Create easy-to-use, pain free fillable forms that can control user input
Customize your toolbar and keyboard to perform a group of actions with a few clicks
Format book-length documents, including a table of contents, index, and outline
Supplement your work with footnotes, endnotes, citations, notes, and cross-references
Prepare your document for multiple user collaboration by tracking changes and controling permissions
and much more! See full outline for our advanced Word course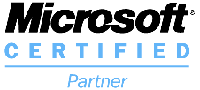 Word Advanced

Course Reviews:
Rated

4.7

/5 based on 62 student reviews.




Very informative, knowledgeable and helpful. Some of the "unwritten" tips and tricks are invaluable! Instructor is very kind, accommodating and patient with the learning level of each student.

-

Erin Walters

,

US Bankruptcy Court

, Oakland




Very helpful. Willing to teach you step by step so that you understand the processes.

-

Adriena Groves

,

UCSF




It was GREAT!!! He was patient, knowledgeable and went above and beyond expectations I had.

-

Barbara Stoker

,

Milliman Inc

, San Francisco




Excellent class with instructor. I learned a lot from the class for my work improvement. I will apply all that I learned even when I am retired. Thanks to instructor the the AcademyX.

-

Cora Delos Reyes

,

Cal/OSHA




Excellent Course, even better instructor. Instructor was the perfect pace, very approachable for questions and very informative and patient/

-

Jannine

,

Andiamo Group




I enjoyed the training, I found it very educational. I liked how he asked each student what they would like to talk about.

-

Jeniel Ioerger

,

ZELTIQ

, Plesanton




I took the Intro., Intermediate, and Advanced Word class and feel so empowered. Instead of using pre-programmed lessons. He taught me concepts and real world examples that I can take right to my job! Excellent job!

-

Kailey Wong

,

Sam Francisco Municipal Transportation Agency




This was my first class with AcademyX. The instructor was a wonderful. She was patient, and knowledgeable about Word. I leave this class feeling that I learned many valuable skills.

-

Kristen Mraz

,

Practice Fusion




► More reviews

...


* Note: This class description is for our Advanced Word course in San Francisco. We also offer Word courses in Sacramento, San Jose, Los Angeles, and San Diego.