Word Intermediate Training - San Francisco
Microsoft Word is the most popular word processing program, as it offers powerful capabilities that accelerate the process of document authoring and review. The ability to write documents which are both compelling and easy to follow is essential in almost any business context, and the intermediate Word class in San Francisco has been designed to help you push your Microsoft Word skills beyond the basics. This instructor-led, hands-on Intermediate Word training class will prepare you to harness Word's powerful features, including:
Give your document professional polish with columns, headers, and footers
Apply attention-getting style and formatting to tables, diagrams, and shapes
Print labels and envelopes with just a few keystrokes using mail merge
Manage revisions to avoid confusion among several authors
Utilize sections to designate pages in groups
and much more! See full outline for our intermediate Word class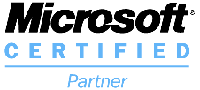 Word Intermediate

Class Reviews:
Rated

4.8

/5 based on 190 student reviews.




The class was really good. I have worked with Word and thought that I wasn't going to learn anything. The class was very informative and I learned alot of new things that I did not know even exsisted on Word. Thanks Instructor C., you're an awesome instructor!

-

Aisha Wright

,

SEIU

, Hayward




Excellent! I learned shortcuts and mail merge and tables which I wanted to know about.

-

Frances Massey

,

Mizuho OSI

, Union City




The training was excellent. I learned how to Mail Merge, and understand concepts of MS Word that will help me think in terms of cells and sections, etc. Instructor C. is an excellent instructor. He was able to answer every student's question with examples.

-

Kailey Wong

,

SFMTA




This class is just what I needed in my role at UCSF. The instructor was great at teaching us the details in the Word course. The instructor's teaching is great and I truly enjoyed this class! Great job instructor!

-

Lena Hernandez

,

UCSF




Very well taught with small classroom. Feels like one on one training. Love the book for home study and chance to retake class within 6 months if necessary.

-

Linda Schnell




I really enjoyed the Intermediate Microsoft Word class! This is now my 2nd class with Academyx. The teacher is very energetic and full of enthusiasm.

-

Lisa Russell

,

SEIU

, Oakland




This class will enhance my other duties at work. Mr K. was great.

-

A. Peterson

,

Girard Gibbs

, San Francisco




Instructor was very thorough and respectful. He went at a good pace.

-

Barbara Owens

,

Mid-Peninsula High School

, Menlo Park




► More reviews

...


* Note: This class description is for our intermediate Word class in San Francisco. We also offer Word classes in Sacramento, San Jose, Los Angeles, and San Diego.