Access Advanced Training - San Jose
This course will introduce you to advanced functionality within Microsoft Access, including an introduction to SQL scripting, working with crosstab queries and query parameters, building powerful custom macros to perform a variety of tasks, data import/export capabilities, and database optimization. Upon completion of our Access Advanced training in San Jose, you will be able to:
Learn the basics of SQL scripting to dexterously build queries and subqueries
Intiate an action or an action series by attaching SQL-specific inquiries to a command button
Efficiently group data with crosstab queries and specify well-defined query parameters
Author custom macros for task automation and effectively attach events of database objects to macros
Validate data, import/export, define data parameters, and perform many other tasks with custom macros
Extract and input data from/to other Access databases, Excel spreadsheets, XML documents, and CSV files
Easily create/modify hyperlink fields, and link objects amongst multiple databases
Define database properties with the Access utilities feature
Optimize your databases and protect them with password encryption
See full outline for Access Advanced training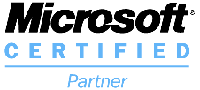 Access Advanced

Training Reviews:
Rated 4.2/5 based on 14 student reviews.
Good topics and the information was helpful.
-
Jordan Goff
,
RiseSmart
, San Jose
Good intro to advanced topics, liked the small setting and being able to ask questions specific to our project.
-
Student
, San Jose
Very good.
-
Asha Appalaraju
,
Elekta
, Sunnyvale
Very good!
-
Ardeshir Ghoreishi
,
SCVWD
, San Jose
Great
-
Carolina
,
County of Santa Clara
, San Jose
* Note: This class description is for Access Advanced in San jose. We also offer Access Advanced in San Francisco, Los Angeles and Access Advanced in Sacramento.