Access Intermediate Training - San Jose
Microsoft Access is a robust database application for information tracking, reporting and analysis. This Intermediate MS Access class in San Jose will prepare you to build queries, design highly usable forms and generate professional-looking reports. Your instructor brings extensive experience with all versions in order to will help you develop the real-world skills you need to use this powerful tool right away. Participants in this course will learn to:
Organize data efficiently and eliminate redundancies for improved database performance.
Create logical relationships between tables and fields, and maintain those relationships with referential integrity.
View data from disparate database locations quickly by using lookup columns and subdatasheets.
Use inner, outer and self-joins to link related data tables.
Display the results of a mathematical or logical expression with a calculated field.
Provide visual cues, such as shapes, borders and graphics, to assist the database user.
Aid the user with menus and form controls which ensure proper formatting of data entered.
And many more topics! See full outline for our Access Intermediate class.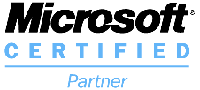 Access Intermediate

Class Reviews:
Rated

4.6

/5 based on 92 student reviews.




Well organized - plenty of hands on activities intermixed with the theory portions. It was a small class size so it left time for personalized attention.

-

Susan Roberts-Mevio

,

Accuray Inc.

, Sunnyvale





This training is very helpful in that it gives semi-real world of problems and allows the student to experience the software through easy to follow step by step directions.

-

Dan Schmeidtmann

,

Fremont Bank

, Hayward





It was a very good training overall. It was very detailed and I learned a lot about what I can do in the Access program.

-

Breanna Ruelas

,

Spreckels Sugar

, Brawley





Excellent... The instructor was experienced and had great communication skills and was able to answer work place examples. The class was educational and enjoyable! In the future, I plan to take other classes offered by AcademyX.

-

Student

, Sunnyvale





"Really good, great instructor!!! I can't say enough good things about her. She helped me so much."

-

Lynette Repinski

,

Classic Vacations





"Good Foundation. I would recommend people take the intro course before intermediate."

-

Angela Cookson

,

SVB





The class was impressive, plenty of important of different items were explained. At the end of the day we got the knowledge and expertise that we needed. The instructor was really good!!

-

Rolando Vizcarra

,

Spreckels Sugar

, Brawley





It is very helpful for me in future, now I understand better how to use things properly.

-

Saima Ehtisham

,

Private School

, Santa Clara




► More reviews

...

* Note: This class description is for intermediate Access class in San Jose. We also offer our Access classes in Los Angeles, San Francisco, and Sacramento.