Access VBA Training - San Jose
Visual Basic for Applications (VBA) allows you to add capabilities to Microsoft Access, and to customize the interface for use in a variety of contexts. This rich programming environment lets you create custom user interfaces that make it easy for an inexperienced user to edit a table, run a complicated query, or construct a report that meets your organization's guidelines. With Access VBA skills, you can call objects from other Microsoft Office programs, such as Excel - enhancing your ability to create feature-rich applications. After completing our Access VBA training in San Jose, you will be able to:
Manage project, tool, and property windows within the Visual Basic development environment
Edit, run and debug your programs in the VBA editor
Use the object browser to navigate the Access object hierarchy
Create program objects, methods, and properties
Define Recordsets that access your data and present it in a form, datasheet or report
Create forms with user controls that allow users to page through, edit or add records
Lock a record so others can't modify the same data at the same time
Write foolproof error-handling routines
and many more topics... See full outline for Access VBA training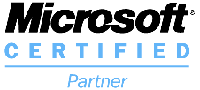 Access VBA

Training Reviews:
Rated
4.6
/5 based on 41 student reviews.
"Great class! It gave me the fundamentals I was lacking and really filled in alot of gaps for me. [The instructor] is an excellent, very well paced, and patient instructor. I feel I have more knowledge and the tools to go back to work and improve the current databases I support."
-
Tammy Cook
,
San Jose State University
Great class. Instructor was very knowledgable of Access VBA and has worked extensively with Access VBA in the user community, which is very beneficial.
-
Liz Harris
,
Safeway
, Pleasanton
Very broad and wide-reaching. I am ready to start coding and updating my databases.
-
Stan Bielecki
,
Scitor Corporation
, Sunnyvale
Great - very informative. Loved that I could work on things that I know I need help with. Class materials were extremely helpful.
-
Aaron
I learned some new stuff.
-
Dave Stuart
,
Ghirardelli
, San Leandro
Amazing training. Really spelled out the basics of writing VBA.
-
Jerry
It was good, lots of information but he answered all my questions.
-
Isaac Ungo
"This training is very helpful. The instructor is very knowledgeable about the topic. And she gave me a lot of practical assistance on the things I was hoping to learn in this training."
-
Zhimin Ma
,
AACI
* Note: This class description is for Access VBA training San Jose. We also offer Access VBA training in San Francisco, Sacramento, and Los Angeles.