Excel Lookups, Functions, and Macros Training - San Jose
Microsoft Excel offers an array of capabilities which accelerate the process of organizing, managing, analyzing and presenting data. Building on the concepts learned in Excel Intermediate, AcademyX's Excel Lookups, Functions and Macros course in San Jose has been crafted to help you develop an advanced level of proficiency in functions and a fundamental understanding of macros. The course also includes the widely-used and powerful HLOOKUP, VLOOKUP, MATCH, and INDEX functions. Our instructors will guide you through hands-on exercises which will help you develop proficiency with the following tasks.
Understand Logical and Conditional functions such as IF, IFERROR, SUMIF, and COUNTIF.
Utilize Text and String functions such as LEFT, RIGHT, MID, FIND, and LEN.
Extract date information using Date functions such as TODAY and YEAR.
Perform more advanced calculations using Array functions.
Master the very powerful HLOOKUP, VLOOKUP, MATCH, and INDEX functions.
Build more complicated formulas using a combination of functions.
Automate tasks by recording macros to run a series of Excel tasks at the push of a button.
Clean up your macros for more efficient and quicker scripts.
Find "what-if" answers using one-variable or two-variable data tables and other handy analysis tools like Goal Seek and Solver.
Explore, save, and merge different projection or planning scenarios using the Scenario Manager.
and much more! See full outline for our Excel Lookups, Functions and Macros Excel course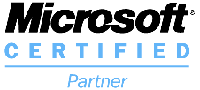 Excel

Course Reviews:
Rated

4.7

/5 based on 287 student reviews.




"Very helpful and informative. I can definitely use the learned information on a daily basis at work."

-

Kathleen Canda

,

LinkedIn




"Impressive, instructor has demonstrated extensive knowledge on the subject and made the class very interesting."

-

Vy Tran

,

Hill Finance




"It was very helpful, learned a lot of new tricks that will help me save time at work. Also learned advanced techniques that will help me create better looking spreadsheets and to use Excel more effectively."

-

Florentina Miller

,

Proximex Corporation




"I learned more than I was expecting for. I've learned a lot."

-

Bobby

,

Cepheid

, Sunnyvale




"It was good. It was a ton of information for me since I'm not that great at Excel."

-

Daniel

,

Amazon

, Newark




"Informative. Vivid. Very positive dynamics among classmates and the instructor. Interesting and helpful people to learn some challenging topics with!"

-

Student




"Fantastic. Instructor is the best!!!!!!! I really learned a lot. He also didn't let me 'not get' anything. Excellent."

-

Joe Wanzala

,

Federal Public Defender




"Went really well. "

-

James

,

Salesforce




► More reviews

...

* Note: This class description is for our Excel Lookups, Functions and Macros course in San Jose. We also offer this Excel course in Los Angeles, Sacramento, and San Francisco.