Intermediate Excel Class - San Jose
Whether you need to crunch numbers for sales, inventory, information technology, human resources, or other organizational purposes and departments, the ability to send the right amount of data to the right people at the right time can give your company a powerful competitive advantage.
In Excel Intro, you learned how to perform simple calculations and build spreadsheets from scratch. You learned how to make them easier to read, interpret, and present to colleagues. However, as more data becomes available and created on a nearly constant basis, the ability to make sense of that data becomes more critical and challenging. Workbooks become much larger and data can even spread across multiple workbooks.
AcademyX's Excel Intermediate class seeks to address this concern. Building on the foundations established in Excel Intro, Excel Intermediate will help you analyze massive amounts of data, extract actionable information, and present that information to managers and decision makers concisely. You will:
Link multiple workbooks to manage large, interconnected sets of data
Categorize rows and columns of data into outlines which can be easily collapsed and expanded
Organize data into a table for clear, organized, and accessible information
Make formulas more intelligible and flexible to growing data with named ranges
Sort, filter, select, move, transfer, and delete data efficiently
Restrict users from accidentally typing over formulas instead of entering data into data-entry cells
Utilize cell validation rules to force users to enter only specific text into cells, like email addresses, dates, or phone numbers
Analyze, interpret and present your data with Pivot Tables, Pivot Charts, and Views
And many more topics! See full outline for the Intermediate Excel class.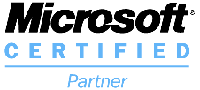 Excel Intermediate

Reviews:
Rated
4.8
/5 based on 640 student reviews.
"It was surprinsingly easy to follow. I learned more things than I expected. It was a great class!"
-
Sara Klawitter
,
Oracle
"I think this was a great training class. Anyone who works in an office and uses Excel should take this course!"
-
Chereen Abushaaban
,
Terix Computer Service
"This was very helpful and important for me to learn in order to do my job better. The class was great and extremely relevant."
-
Gabriela Gordon
,
KIPP Heartwood Academy
* Note: This class description is for intermediate Excel classes in San Jose. We also offer Excel classes in Los Angeles, Sacramento, and San Francisco.