MS Excel Training in San Jose
> Microsoft Excel is an application used to organize, manipulate, and display data. Once you learn Excel, you can create budgets, lists, forecasts, charts, data tables, invoices, calendars, and innumerable other types of documents. Our introductory Excel training in San Jose is taught by instructors with extensive real-world experience but who also know how to communicate that to students who haven't used the program yet. After this training in Excel, you will be able to:
Navigate Excel's slightly confusing "ribbon" menu interface and use its help system
Create spreadsheets to track data and perform calculations
Format your spreadsheet using fonts, colors, and styles
Perform basic calculations using cell references
Format cells based on conditions (e.g., color a cell green if its value is more than 50)
Designate areas to be printed from the spreadsheet and manage page breaks (more difficult than it sounds!)
Create and format attractive charts and graphs based on your data
And many more topics! See full outline for Excel Intro.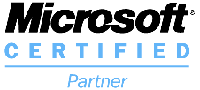 Microsoft Excel

Reviews:
Rated

4.9

/5 based on 596 student reviews.




Extremely helpful in understanding how to navigate work sheets and create formulas.

-

Allyson Landers

,

Serious Energy

, Sunnyvale




EXCELLENT!! The instructor was easy going, patient and very good at teaching a class with varying levels of experience.

-

Betsy Leff

,

Alpha Fund

, Fremont/Granite Bay




Very Good. Good pace and enthusiasm.

-

Brian Burk

,

Oxford X-Ray

, Scotts Valley, CA




Very good. Instructor was very patient. I am deaf and at times confusing, she was kind and made sure I understood.

-

Carol Cirigliano

,

Perceptimed

, Palo Alto




This was very good and learned a lot more then I knew before!

-

Christine Carson Seals

,

Santa Clara County Parks

, San Jose




The instructor is great teacher and I have learned so much in this class.

-

Corrina Somera

,

CBRE




Instructor was great.

-

Curtis

,

Edenbridge Homes

, Cupertino




The training was very good and the course well taught.

-

Ed Hiheta

,

Autodesk

, San Francisco




► More reviews

...


* Note: This class description is for introductory Excel training in San Jose. We also offer Excel training in Los Angeles, Sacramento, San Francisco and San Diego.