Excel Expert Techniques Training - San Jose
The success of your business -- as well as your professional success -- depend on your ability to analyze complex data and develop data-driven solutions to meet your company's needs. Microsoft Excel includes a set of powerful analytic tools which can be applied to a broad spectrum of business problems. However, in order to effectively use Excel's greatest strengths, you require advanced proficiency with the application's features in addition to a high degree of mastery over a core set of data analysis techniques. AcademyX's Excel Expert Techniques training in San Jose will distinguish you from your competitors—as well as your colleagues—both in terms of your ability to analyze large quantities of business data with Excel, and in using the results to develop targeted, data-driven solutions. After this training, you will be equipped to:
Master advanced statistical, financial and information formulas to derive meaningful results and develop a plan of action.
Author array formulas to calculations on a large number of cell values at once.
Implement custom PivotTable calculations and grouping for flexible, precision data manipulation.
Present key data at a glance with user-customizable dashboards.
Create custom controls to enable users to modify spreadsheet functionality around their needs.
Master essential techniques for designing and implementing highly-flexible VBA macros.
Integrate system logic into VBA code, to create macros which will respond intelligently to user behavior.
And many more topics! See full outline for Excel Expert Techniques training.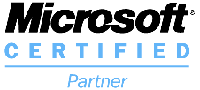 Excel Expert Techniques

Training Reviews:
Rated

4.4

/5 based on 62 student reviews.




"Very satisfied with the pace and content of the class."

-

Jayce Kadire

,

GDS Med




"Very knowledgeable and helpful. Hands on was of great value."

-

Tim Eckert

,

NetApp




"Love the class and felt that I learned a lot. I definitely would be able to put in practice most of what I learned today."

-

Allison Wong

,

Aviat Networks

, Milpitas




"Very impressive. I learned many things. The instructor is kind and nice. I am glad I took this class."

-

Eun Maeng

, Sunnyvale




"Very well instructed and explained."

-

Trista Keys

,

Southern Glazer's Wine and Spirits

, Union City




"It was fantastic; learned a lot of new tricks and tips that I can utilize everyday at work to work more efficiently."

-

Samantha Guan

,

TIBCO Software

, Palo Alto




"I really like the class and learned a lot of new things from the instuctor."

-

Anna Mique

,

Visa

, Foster City




"Great content and the concepts are applied to real life cases."

-

Jose Espinoza

,

California Water Service

, San Jose




► More reviews

...

* Note: This class description is for Excel Expert Techniques training in San Jose. We also offer Excel Expert Techniques in Los Angeles, Sacramento and San Francisco.