Excel VBA Training - San Jose
Excel's Visual Basic for Applications (VBA) extends the functionality of ordinary Excel spreadsheets by letting you automate common tasks, customize the interface to your specific needs, and perform complex calculations which don't exist natively in Microsoft Excel. Using this straightforward programming language, you can quickly sort columns and rows, add user controls such as buttons and forms, create reports that update as data changes, and calculate values across multiple worksheets. Our Microsoft Excel classes have been crafted to help you develop skill in Excel, so after completing the AcademyX Excel VBA training in San Jose, you will be able to leverage your VBA skills in other Office applications, like MS Access and Word. Upon completing this course you will be prepared to:
Develop macros quickly within the Visual Basic Editor
Organize functions and procedures into modules
Create objects, methods, properties and events
Launch a UserForm directly from VBA
Add combo boxes, text boxes, command buttons and option controls
Identify potential security problems and learn how to protect you code
Trap potential errors and invoke a routine to handle them
and much more! See full outline for Excel VBA training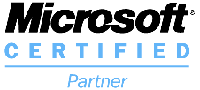 Excel VBA

Training Reviews:
Rated

4.7

/5 based on 68 student reviews.




"Excellent. The instructor went at a good pace and was very thorough. She left no stone unturned."

-

Adrian Woods

,

Excel VBA Training




"The instructor had a lot of material to provide. She was very organized and thorough. She consistently repeated concepts and terminology to help with retention of the volume of information. I learned a great deal."

-

Lea Cariola

,

PRN




"I thought it was very informative. This was a great instructor. Also, having the monitor next to the one that we were working on to see what the instructor was doing was very helpful."

-

Amber Gary

,

SMUD




"Extremely knowledgeable and enthusiastic instructor. Well designed to teach basic foundations of VBA."

-

Kevin Sheehan

,

Health and Human Services




"Very useful, good pace, questions were answered quickly and professionally."

-

Ishmael Sandoval

,

Year Up

, San Jose




"Good. Very informative."

-

Glenn

,

Bio-Rad Labs

, Hercules




"Very good. Wish I could break it up into half days to digest material but I am glad there are the books and free re-take class."

-

Nathan Shervin

,

AEF




"Pretty good training, some stuff I was already aware of (looping) but good to know the syntax."

-

Eric Buckland

,

Blue Shield of Californica




► More reviews

...

* Note: This class description is for Excel VBA training in San Jose. We also offer Excel VBA training in Los Angeles, Sacramento, San Francisco, and San Diego.