Office 2013 New Features Training - San Jose
In Office 2013, Microsoft introduces a new set of features which create a superior user experience and enable Office users to produce stunning finished products in less time. The New Features in Office 2013 training at AcademyX San Jose will expose you to the spectrum of Office 2013's new capabilities, including a new ribbon designed for greater customization, cloud computing and online publication tools, rapid generation of impactful visual summaries of spreadsheet data, and flashy new design features. After completing the New Features in Office 2013 training, you will be prepared to:
Accomplish more with a thorough understanding of the enhanced ribbon and Backstage view in Office 2013
Add custom tabs and groups to the Office 2013 Ribbon for increased productivity
Edit document properties and easily recover unsaved documents in Backstage View
Infuse your documents with online content and publish it to the internet with ease
Interact with editors in Word 2013 by replying directly to commentary in the new Read Mode
Place images and objects with percision using the new new alignment guide
Effectively fill and format cell data in Excel 2013 with the new Flash Fill and Quick Analysis tools
Recieve automated recommendations when handling advanced charts and PivotTables
Use the new Combine Shape tool in PowerPoint 2013 to create custom shapes and trave motion paths
Search and sort with greater efficiency in Outlook 2013 and customize the weather bar
Never forget an email attachment again with the smart new Attachment Reminder feature
And many more topics! See full outline for Office 2013 New Features training.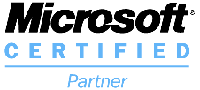 Office 2013 New Features

Training Reviews:
Rated
4.8
/5 based on 8 student reviews.
"Very focused and detail oriented. Instructor is very knowledgable, flexible and supportive. Would recommend this class to other people. AcademyX supports small class sizes and is open to individual demands."
-
Susanne Titel
,
Office 2013 New Features Training
"Very good training, engaging trainer."
-
Carrie Crocker
,
Associates Purchasing
* Note: This class description is for Office 2013 New Features training in San Jose. We also offer Office 2013 New Features training in Sacramento, San Francisco, and San Diego.