PowerPoint Advanced Training - San Jose
PowerPoint is far more than an application for displaying information on a large screen, it is a vehicle for communicating a compelling narrative in a powerful, visual way. AcademyX's Advanced PowerPoint training in San Jose will prepare you to draw on PowerPoint's most sophisticated features to inform, inspire and persuade. Your instructor brings both technical experience with the strengths and pitfalls of PowerPoint, as well as the knowledge and perspective to help you master the art of creating powerful presentations with this industry-standard tool. As a part of this training, you will learn to:
Set up low-effort, elegant, consistent formatting for your slides with master slides
Quickly integrate existing data like Excel spreadsheets or charts
Create a new slideshow from a Word outline or a folder with images
Use PowerPoint's many review and collaboration features like comments and notes
Create a polished self-running trade-show booth slideshow with a well-timed voice-over track
Add those special finishing touches like take-home hand-outs for your audience
Effortlessly deal with a multitude of slides or slideshows
and much more! See full outline for our advanced PowerPoint course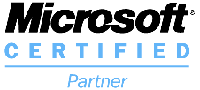 PowerPoint Advanced

Course Reviews:
Rated
4.9
/5 based on 36 student reviews.
"Very impressed with the training. Touched on every area."
-
Larissa Smith
,
Atmel Corporation
"Great class. The instructor answered all of my questions and more. She was very knowledgeable on the program and patient with my learning."
-
Alex Romano
,
Cisco
"Very informative, interesting and useful."
-
Terry Ann Bernhardt
,
Olympus America, Inc.
* Note: This class description is for our Powerpoint Advanced course in San Jose. We also offer this Powerpoint course in Los Angeles, Sacramento, and San Francisco.