PowerPoint Intermediate Training - San Jose
With PowerPoint's style, multimedia and animation features, you will be able to develop powerful, professional-grade presentations which not only inform your audience, but inspire them. AcademyX's Microsoft PowerPoint classes have been crafted to help you build proficiency in PowerPoint, and our instructors possess extensive experience to provide you with the necessary knowledge to create more compelling presentations. This intermediate PowerPoint class in San Jose builds on your basic understanding of the program, using practical, hands-on exercises that will show you how to:
Apply customized templates to reflect your company's standard "look and feel"
Design attractive slides using clip art and other images
Hold your audience's attention by adding video and audio clips
Add motion to your slides by animating text and graphics
Configure interactive action buttons
Create visually effective tables and diagrams from text
Distribute a presentation through email, CD or as a webpage
Integrate Microsoft Office files with a presentation
and much more! See full outline for our intermediate PowerPoint class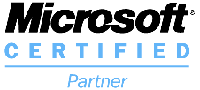 PowerPoint Intermediate

Class Reviews:
Rated

4.9

/5 based on 78 student reviews.




"Great! I learned a lot in a short amount of time."

-

Robin Meyerhoff

,

SAP




"It was professional, concise, and there is a great coursebook to take back to the office."

-

Connie Nelson

,

Stanford University




"The instructor is very good at taking you through all of the steps at a pace you grasp for understanding all of the features of PowerPoint."

-

Melody Dunn

,

Intevac, Inc.




"Great. Very nice and pleasant instructor, clear and precise explanations. This will definitely be very useful to my future PPT needs."

-

Elisabeth Hamon

,

SAP




"Excellent! Knowledgeable, organized, patient and energetic instructor. Top notch!"

-

Deena Haynes

,

Community Hospital of the Monterey Bay

, Monterey




"I learn a lot today, and the class is so interesting."

-

Tiffany Phan

,

Applied Physics Systems

, Sunnyvale




"Training was great and very informative."

-

Jose Luis Gonzales

,

Green Tweed

, Fremont




"Excellent an so much fun! Many, many good nuggets!"

-

Florence Korbus

,

Agilent Technologies

, Santa Clara




► More reviews

...

* Note: This class description is for our Powerpoint Intermediate class in San Jose. We also offer our Powerpoint class in Los Angeles, Sacramento, San Diego, and San Francisco.