Word Advanced Training - San Jose
With advanced Microsoft Word skills, you can work significantly faster and more effectively. You can use this powerful application to create fillable forms, collaborate with others and track changes, and format long documents.

After you master the secrets of Word's advanced features, you'll be able to design complex, well-structured, and professional-looking documents.
While some advanced techniques can seem difficult, this advanced Word training class simplifies each one and provides you with extensive real-world exercises so you can practice your new skills. After our Word Advanced course in San Jose, you'll return to work, knowing you can:
Collaborate with team members to proofread documents and track changes
Include footnotes, endnotes, citations, captions, cross-references in your document to add more detail to your text
Review the power of styles from Word Intermediate to auto create Table of Contents, Outlines, Index, and Bibliography
Secure documents for distributition to colleagues and customers
Assign custom keyboard shortcuts to often-used actions and create custom toolbars
Design forms with modifiable fields with controlled information and validated input
and many more topics... See full outline for our Word Advanced course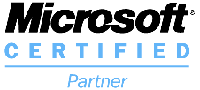 Word Advanced

Course Reviews:
Rated
4.9
/5 based on 13 student reviews.
"It was awesome."
-
John Simonetti
,
West Bay Sanitary District
"Absolutely loved it and learned a lot!"
-
Terry Ann Bernhardt
,
Olympus America, Inc.
"Great. It was very helpful that we did exercises of what we were learning. No other instructors do that and it would have been very helpful if they had."
-
Mishal Atteberry
,
Word Advanced Course
* Note: This class description is for our Word Advanced course in San Jose. We also offer Word courses in Los Angeles, Sacramento, San Francisco, and San Diego.