Word Intermediate Training - San Jose
An in-depth knowledge of Microsoft Word gives you the tools to go beyond creating simple text-only documents. Anyone involved in editing, writing, or word processing understands how tables, diagrams and graphics can often convey information in a more compelling way than plain text - and Word has a simple but powerful set of tools to add them quickly and easily. Word Intermediate is essential to take for anyone looking to prepare documents for collaboration and length.
Take your expertise to the next level in this Word Intermediate class in San Jose.

You'll get hands-on experience, lots of insider tips, and expert instruction, so that by the end of the training you'll be able to:
Create a consistent and attractive design by using styles
Produce attention-getting tables
Layout a page neatly using columns
Quickly and easily produce labels and envelopes from a mailing list using mail merge
Edit a document and track the changes to streamline your workflow
Use Sections to improve document design by breaking your document down into groups of pages
and many more topics... See full outline for Word Intermediate Class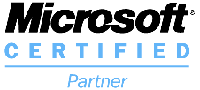 Word Intermediate

Class Reviews:
Rated

4.8

/5 based on 32 student reviews.




"This class was highly valuable and the instructor was very knowledgeable."

-

Laura Finkelstein

,

Cisco





"Very good. The instructor was able to help with specific questions related to my line of work."

-

Paul Coaker

,

Word Intermediate Class





"It was helpful and I was really happy to learn about the Macros feature in Word. I also liked learning the small shortcuts!"

-

Liz Arredondo

,

Insignia Environmental




"I thought this training was extrememly helpful and I learned a ton of new stuff. Instructor was especially good at teaching keyboard shortcuts that I will use for the rest of my life. I want to come back and take as many classes as possible."

-

Student

,

McAfee

, Santa Clara




"My Training experience is great and very useful tools to use for work and our daily life. It's a amazing class and i will value this the most."

-

Lovella Castro

,

MFE

, Santa Clara




"Instructor was able to cater the class to our needs."

-

Lisa Crossfield

,

Intel

, Santa Clara




"The training was outstanding. The instructor was so helpful and personable."

-

Sharon Westerfield

,

Siemens

, Mountain View




"Very thorough, with good and practical examples we can use in our work."

-

Karen Jacob

, Sunnyvale




► More reviews

...

* Note: This class description is for our Word Intermediate classes in San Jose. We also offer Word classes in Los Angeles, Sacramento, San Diego, and San Francisco.